While on safari recently, I tasked my trusty and eagle eyed guide Edwin (Pumba Safaris Tanzania) to find a rhino in the wild for me to photograph. The reward being a margarita cocktail at the safari camp and the end of the day.
Day 1 – Rhino wins – as we never spotted it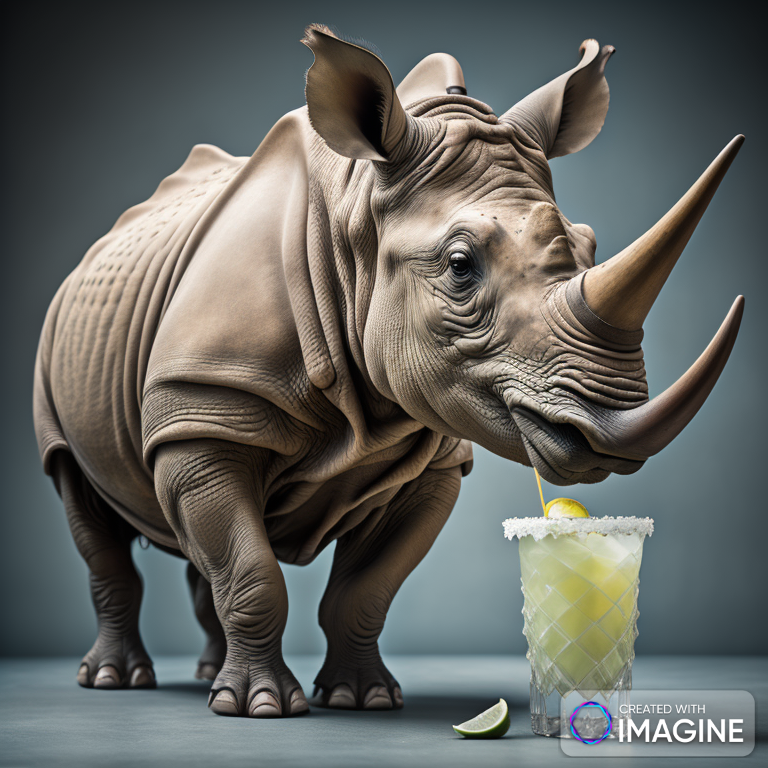 Day 2 – Edwin wins his margarita. He spotted a mother and calf sauntering along a dry river bed – but they were masked by the tall grass so I was unable to do my job. So indeed we did get to see them, but no photo for me, waaah waaah.
Consolation prize for me only – bought myself a margarita anyways
With regard to the AI generated images used for illustration, te AI tool used performed well on the illustration of the rhino, but was really sad on pumba the warthog, and don't even get me started on that thing that is supposed to be a honey badger..
Note: I will be posting my own real photographs as soon as I can review and process them. I just got back home a few days ago from this trip.
However my "In-the-field" preliminary edits done while on the road have been posted to my personal facebook page, done with the usual "glass-of-red-wine filter of course.