On a trip up to the Arctic Circle (the Beaufort Sea) to photograph polar bears, I wound up shooting 12,000 frames in 3 1/2 days, these are the best 50, and a must-see killer cuteness video too boot! Note I will be adding a blog entry shortly (coming for Feb 27th when its International Polar Bear Day).
The Ultimate in Cuteness!
A Naughty Polar Bear Cub "goofs" on its Patient Mom – watch the 3 minute video below!
New – and now you can even order your own copy of The Wandering Honeybadger art work with various options for printing and worldwide shipping, including having those images on other media such as apparel. There is the special "Stinky Toes In My Nose" towel and other Bed and Bath items featuring Polar Bears.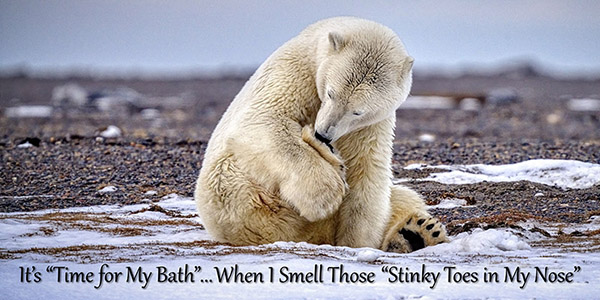 And most importantly, if you are falling in love with Polar Bears (like I have), please do help support their ongoing survival and give a donation to Polar Bears International.