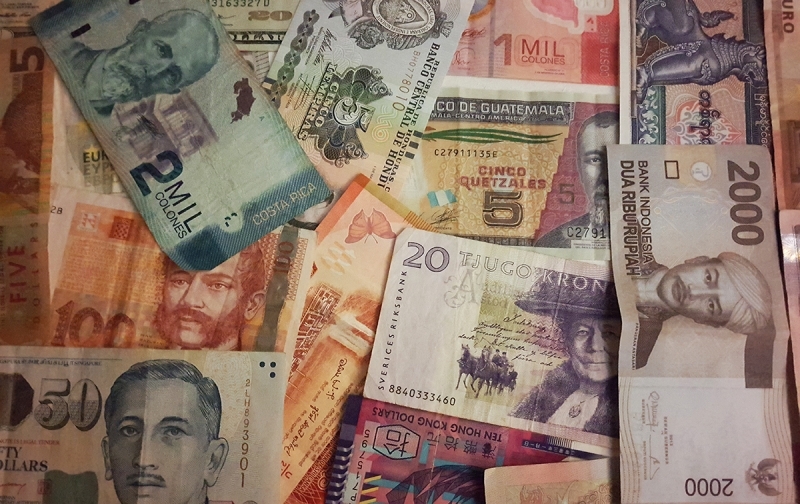 If you travel to any degree, there are a number of ways to reduce your costs, and save money that are not difficult to pull off.  Here is a list of my favorites:
1) Get a good travel rewards credit card that lets you book any flight or hotel, any time.
At home I have one credit card that I use for absolutely everything I purchase, no matter how small), and it pays me back 2% of my spend in terms of points I can use to payoff any airplane or hotel reservation.  This is almost free money, because what is happening is the credit card company charges the business you make your purchase at something in the neighborhood of 3% of the transaction, they keep 1% profit for themselves, and pass on the 2% back to you.
The more you put on the card, the more both you and the credit card company benefit.  In contrast, if you use your debit card to pay for things, you get virtually no benefit, and the trace-ability / audibility of the debit card system is pathetic in comparison to most credit cards.  This assumes of course that you NEVER EVER pay the credit card company interest on a balance you are carrying.  If you can't manage your money and your spending habits. Skip this one.
In Canada, I highly recommend the Capital One World Aspire, as it pays 2% travel rewards, lets you book any flight or hotel at any time (no messing around with paying the fuel charges, or hunting for reward seats on selected airlines.  The annual fee is 1/10 of what I earn in travel benefits so its a no-brainer.  The Capital One travel card in the USA is even better as it ALSO meets item 2 below.
2) Make sure you have one credit card that does not charge you a surcharge if you purchase items in a foreign currency.  You are killing yourself if you are paying any kind of foreign exchange surcharge (typically 2.5%) as you are moving backwards not forwards.
3)  Consider getting one branded Hotel Credit Card, to earn a few hotel points.  I use the Marriott Rewards card offered by Chase in Canada, because it meets point 2) – no forex surcharge, and the annual fee is offset by the free bonus stay Marriott gives you every year.   And its nice to have a pool of points you can use at a western hotel chain in case of an emergency or hard to find availability.  With Marriott combining with Starwood, this is now the largest hotel chain in the world.
4) Let face it, in many countries, they will refuse to accept credit cards at small to medium sized businesses, because they don't want to pay the credit card company the 2% or 3% vendor charge.  So if you are not going to carry cash, you will probably have to use ATM's to get money to pay for your trip, at least part of the time.  Problems and downsides of ATM's include card skimmers, low withdrawal limits (sometimes as low as $100 USD) coupled with ATM surcharges, and generally poor traceability.  So on a single ATM transaction of $100 USD you could wind up paying the ATM $5, and your bank at home $5, which means you are paying 10% for the privilege of getting your own money – OUTRAGEOUS!  You are also probably using an ATM card from primary banking account, and with some people that account links to lots of other accounts ands services for your convenience.  You might not want to expose access to the other services while you are traveling.  The way to mitigate both the cost of surcharges for small withdrawals, and to protect your main accounts, is to find a bank that not only wave the transaction fee on there end, but ALSO rebate you any transaction fee's charged by the foreign ATM, and use this as your "isoloated" traveling account, only keeping a moderate amount of funds in it as required.
5) If you fly a moderate amount, say at least once annually, its probably worth your while to look into joining an airlines rewards program.  They don't normally cost anything and you will earn a few points over time that possibly you can use for a full flight, or get an upgrade with your points.
I use Star Alliance because it is the largest group of associated airlines, so I can earn points on variety of airlines around the world, but pool them into one place.  Its not of much benefit if you have points spread all over the place, with none of points balances high enough to use, and many carries expire unused points over time.  Try to put all your airlines points in one place.
Angle for "FREE" upgrades.  So if you are a member of a particular airlines rewards program, and you can be strategic about what seat class you book, you have a decent possibility to position yourself for free upgrades.  For example, I was flying a lot to Asia at one point, and I joined the rewards program of my favorite airlines, EVA.  I would normally book their economy deluxe seats, because they were more comfortable than cattle class economy.  What I soon found out was that EVA tended to oversell their economy deluxe, and because I was a silver member of their program, they would bump me up to business class to deal with their overbooking.  I was getting bumped to business class about 50% of the time, and for a long flight across the pacific, it was heavenly to be in business class.
The trick with getting the most out of your Star Alliance points is not to fragment them, so pick one of the member airlines, and always credit your miles flown to your preferred airline
Go for the Big Kahuna – Gold Status with Star Alliance.   If you really are traveling quite a lot, you might consider shooting for top status to make your travel even more comfortable.  Gold status with Star Alliance is a wonderful thing: you don't have to wait in the economy check-in lines, you can go right to the first class line, you avoid luggage hassles as you get two pieces of luggage for free with gold status, and often the weight allowance is higher as well (some of the Star Alliance partners are also giving extra carry-on capacity for gold members), you get a lounge pass if they have a lounge at that airport. Lounges are a really nice place to chill out if you are waiting for flights, free food, free booze, good WIFI, some even have showers and places you can nap.
But normally gold status is actually quite difficult to get with Star Alliance, you are looking to have to fly something on the order of 100,000 miles each year to get and keep it.   But there are ways even mere travel mortals can earn gold.  The secret is to sign up with one of the partner airlines that has a low threshold for gold status.  My favorite partner is Aegean Air out of Greece.  You can join their rewards program, and only need 24,000 miles a year to get and keep gold, and you can do it by flying on any star alliance partner in the world, and just credit your flight to your Aegean account.  So no matter if I am flying United, Air Canada, Air India, Thai Air, Avianca, etc, I dump my points into my Aegean account to aggregate them (just give your Aegean rewards number when booking or check-in).
To make it easier to hit your target of 24,000 points flown in a year, you either need to fly a fair bit, or be very strategic in how/what Airline in the alliance you fly, and what booking class you purchase, as now you will start to pay attention to cost of ticket / miles flown, i.e. cost per mile.  For example, I happened on a heavily discounted first class flight, Seattle to Rome, well actually it was so heavily discounted it was less than the cost of an economy ticket, but it earned 200% of miles flown, instead of the meager 50% that economy offers.  Again, another no brainer.  From Rome, I wanted to fly to Dubrovnik, Croatia, and by scoping out carriers and flights, I found another Star Alliance airlines, SAS, that had a business class flight (200% earning of points again), but it took the route of Rome to Stockholm to Dubrovnik.  Not only did I get a free stop-over in Stockholm because it was a business class ticket, the extra long route north to stockholm and then back south to Dubrovnik, earned me another big whack of points because it was at 200% for that booking class.  The business class flight was only marginally more expensive than economy. No brainer.  Caveat, you must pay attention and select an appropriate booking class on an appropriate carrier to maximize your points with how Aegean assigns points for that class:  As you can see from this link, and a bit of looking around, business class on United is not nearly as generous (150%) as business class on Air Canada (200%) in terms of the booking classes and rates of points earned.
6) Use a strategic tool for finding and investigating not only which airlines, and which booking classes are available, and when the best dates to fly are for the lowest price.  My favorite is Matrix Airfare Search by Google at http://matrix.itasoftware.com/
With Matrix, you can compare carriers, you can show a calendar of possible dates and look for price drops, you can see the booking class under details, you can configure it to show cost/mile if need be.. it does pretty much everything – except – you can't use it to actually book the flight.  you have to either go to the airlines actual website, or you can copy the "Fare Construction" details in coded travel industry lingo, and give that to your travel agent to make the booking.
(7) Start an Import/Export Business – In the USA this is great way to reduce your taxes, and indeed its reasonable to offset a portion of your travel costs like flights and hotels, given how much percentage of time you are spent on business activities.  Normally you must demonstrate "a reasonable expectation of profit", meaning you have a few years grace to turn a profit, but if you have a good marketable product you can leverage, especially from your travels, if you can make even a small profit after all your expenses, you will be miles ahead on the tax side.
Happy Flights!
PS: you can really quite deep into travel hacking, especially trying to game the systems, by techniques such as fuel dumping, hidden city flights and so on, but it takes a fair bit of dedication.  The above hacks that I have listed are much easier for anyone to use.